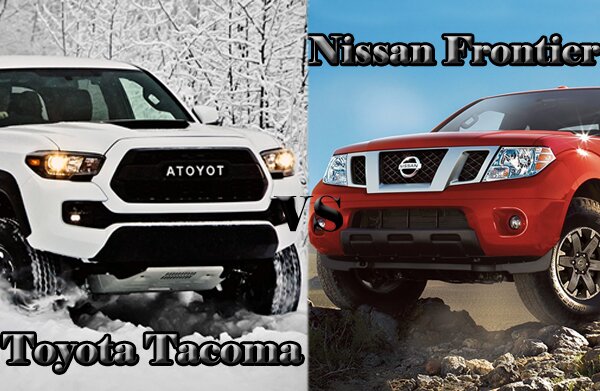 Toyota and Nissan. 2 Big Trucks companies, 2 Titans, which one to buy? Every seller talks that this or that model is best. We wanted to compare these 2 titans, and let you decide which model is better for you, because at the end it is your vote that counts. So, 2017 Toyota Tacoma VS 2016 Nissan Frontier please vote which of these two model is better for you.
Styling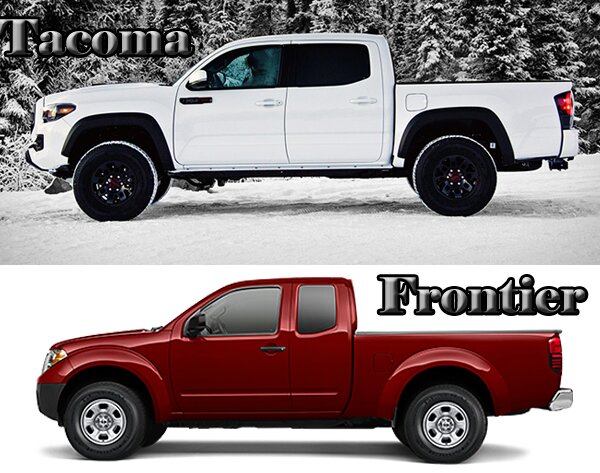 When it comes to New 2017 Tacoma, we can say that it's not very change its look from 2005, and only differences are in : front fascia and a higher hood line than before, the Tacoma is bolder than before, and LED driving lamps, and big brand badging across its grille.
When it comes to Nissan Frontier, we will quote one of thecarconnection articles where they say that "The cabin's aged beyond its years, but the Frontier still looks good".

Loading ...
2017 Toyota Tacoma VS Nissan Frontier Safety
Although we do not have whole crash tests results, we can say that, new Tacoma is doing great job so far, and that result are great so far.
The new Frontier has optional safety features, and minimal standard. But, as you already know the Nissan hasn't been crash-tested for some time now, and that put his safety to a low score.
This are only some information about it, your opinion is may be different, so we wanna hear, from your point of view which one of these vehicles safety is better for you.

Loading ...
Engine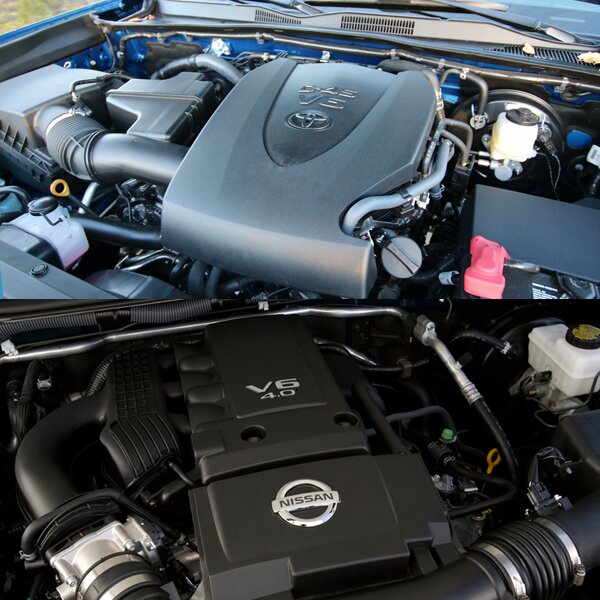 When it comes to engine, both of them has V6 engine, but Frontier has model with 4-cylinder, 2.5 liters and 152 hp. So we will skip this one and only look at V6 from Frontier, because price is not much bigger from the base model.
Then you have Nissan Frontier with 4.0-liter V-6, 261hp and 281 pound-feet of torque. This Frontier has 6,500 pounds of towing capacity.
Lets talk about 2017 Toyota Tacoma engine. Tacoma base model has 2.7-liter inline-4 that makes 159 hp and 180 lb-ft. But, lets talk about V6 like we did on Frontier, because these two are better than the base model.
Than 2017 Tacoma has engine from 2016 (it did not change) 3.5-liter V-6, is almost as fuel efficient as the 4-cylinder, 278hp and 265 pound-feet of torque.

Loading ...
Tacoma VS Frontier Price
When we talk about price, we know that Toyota is cost more, but is that main factor when you buy some Truck, or you look for whole picture. Either way, here are prices:
2017 Toyota Tacoma MSRP from $24,120 , Invoice $22,613
2016 Nissan Frontier MSRP from $18,290 , Invoice $17,672

Loading ...
Overall: 2017 Toyota Tacoma VS Nissan Frontier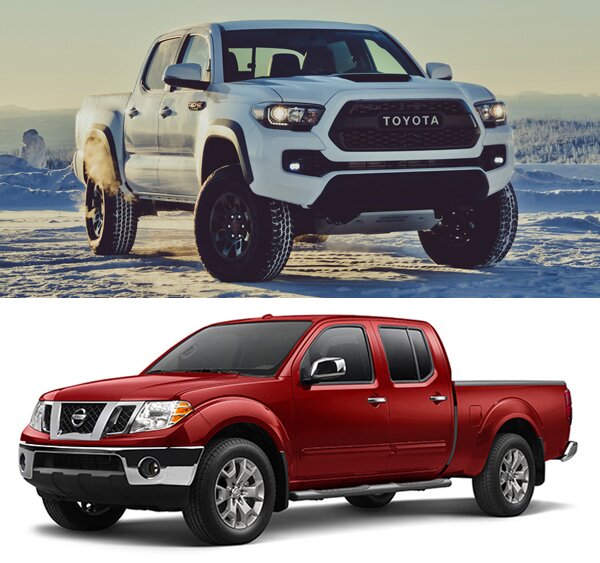 Now, you have all information, and whole picture, tell us which of these two models is better for you , and which one would you buy?

Loading ...